Robyn, Software Engineer
Hi everyone!
I am a Software Engineer here at Optiseller. I started this job back in 2014 straight out of the University of Stirling. I studied Computing Science for 4 years, finishing up with a Bachelor of Science with Honours. I've always felt extremely lucky to have landed this job so soon out of university, I love the work we do and the people I work with. Every day is different, and I'm always met with new challenges to learn and grow from. Here's a typical day:
0800 – I wake up and get ready for work, I'm somewhat of a morning person… at least once I've had a cup of tea!
0830 – Take my dog for a walk. She's a Jack Russell named Tess, who is 12 years old. She's pretty neurotic and going blind in one eye so is becoming more of a handful as she gets older. But she is my pride and joy.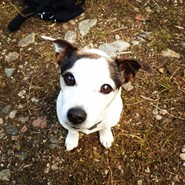 0850 – Sit down with a cup of tea and begin to work. Normally this means opening emails and checking out any messages I might have missed the day before.
0910 – Start work on an issue. Today it's an improvement to get things to run faster (a never-ending task really!).
1000 – Developer Meeting. This is where the developer team comes together and chats about what they were working on yesterday, what they'll work on today and any problems they might have.
1030 – Have breakfast. I'm currently trying to lose weight and have done quite well through lockdown, so in trying to keep that up my breakfast consists of a protein shake and some nuts.
1100 – Help a teammate out. Sometimes it's case of just explaining how things are done, other times we can be on a call for hours working on complicated problems.
1300 – Lunch, normally some sort of pasta. I sit with Tess and give her lots of pets, and I'm currently watching Buffy the Vampire Slayer. I love a bit of nostalgia.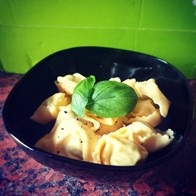 1500 – Finish off the issue I've been working on and test it. This is the first round of testing an issue goes through, and you usually find because you've done the work it's difficult to be objective and test it thoroughly, which is why we have QA testing.


1600 – Once I'm happy with my testing, I send my issue on to be reviewed. This is when other developers have a look at the code I've done and decide to accept it or comment where improvements or changes can be made.
1630 – Check any emails I have, check in if anyone needs help.
1700 – Sign off for the night and if the weather's nice head out mountain biking.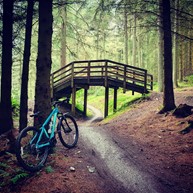 Good news! We are looking to expand our team. If you are interested in working for Optiseller, click here for all job listings we have open at the moment.