Say goodbye to Fast'N Free: eBay announce changes to shipping badges 
If you are a regular reader of this blog, you know by now the importance of shipping information on eBay. The Fast'N Free badge has long been a good way to get your listings noticed, and we have long told sellers to aim for it.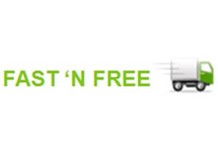 image taken from tamebay.com
However, things are changing. eBay has just announced that they will dispense with the Fast'N Free badges from now on. But that's not because they're not valuable. Quite the opposite: they are being replaced with a new messaging system.  
Fast shipping and clear delivery dates 
eBay has long recognised that delivery dates are one of the things that buyers value the most, to the point that they have a substantial impact on purchase decisions. That's why the platform has decided to improve how sellers set delivery expectations for buyers.  
From now on, eBay sellers will have to be much more specific when it comes to how speedy their deliveries actually are. In the new system, based on user feedback and on-site testing, the listing options are from next day up to 4 business days.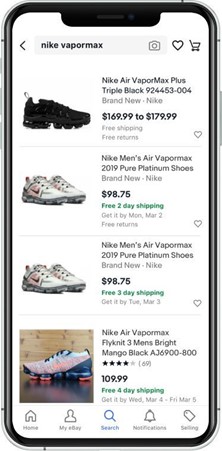 image taken from eBay.com
What eBay sellers need to do  
Business operating on the platform can set the new shipping speed messages by clicking "edit" under the shipping preferences page, then selecting the options they want to offer. Sellers who already have the Fast'N Free badge don't have to take action. The listings that qualify will be automatically updated to display the new messages.  
Remember that the ground rules continue to be the same: to stand out on eBay, it helps to offer free shipping, provide same-day or 1-day handling, uploading any shipment tracking information and, whenever possible, provide delivery within 4 business days.  
Offering fast deliveries can really increase your conversion rates on eBay, so if you haven't got serious about shipping before now, it's time.