The next step in our ongoing expansion is the recent arrival of a new managing director for Australia. Jit Gondalia, joins Optiseller from Mastercard, where he was Director of Digital Product Management for Europe. Jit officially begins his role this month and will relocate from London to Sydney later this year.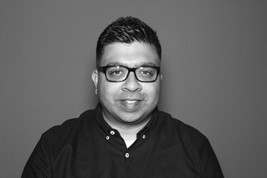 Jit has got plenty of e-commerce experience, including 3 years at eBay (although his career started in the music business, of all places!). He's looking forward to his move to Australia and has embraced the task of overseeing our continued growth in Australasian markets. Needless to say, we are delighted to have him on board! 
At Optiseller, we currently serve over 50,000 online retailers in more than 120 countries, and we expect to see these numbers rise, supported by key hires such as Jit's. The future is looking bright for the company, and now that Jit is on board we know that our Australian teammates are in good hands.