Darrah, Digital Marketing Intern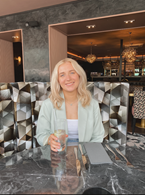 Hi everyone!
I am the digital media marketing intern at Optiseller. I started this job in March of this year, just before lockdown, I was lucky enough to spend a couple of days in the office and meet some friendly faces. My interest in Digital Media Marketing began at Stirling University from where I have just graduated with a degree in Film & Media and Spanish. I feel extremely fortunate to have found an internship in this field so quickly. Working with Optiseller has given me the chance to learn so much about my dream job. It is a role where I am learning and growing each week within the company. Here is my typical Monday working from home.
07:00 – I wake up and exercise, it is an effort some mornings, but I will be sitting in front of my laptop for the rest of the day!
08:00 – Dress for work and have a scroll through social media.
08:40 - I have my set-up at the breakfast bar (my office for the day) with my laptop, headset and notepad. I start the day listening to Radio X while I make my to-do list for the working week and check for any urgent emails.
09:00 – I take a look at Google Analytics and write up the weekly report to post on the discussion board.

10:00 – With the data written up, I leave this to come back to later. I then refer back to my to-do list to see what I have in store for the rest of the day. This takes me to around the time I usually eat breakfast.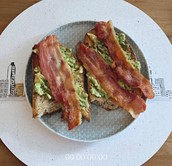 10:05 – One of my main responsibilities is producing how-to videos. Getting this right is really important so we can make clear, concise, informative videos on how to make the most of our software. There is usually a couple of versions of this video before it is ready to be uploaded. I will have either a video taking me through the tool, a conference call about the tool or an email with screenshots of what to focus on.
10:20 – I write a plan out by hand, note down any ideas of what to say, how best to showcase the images etc.                                                
10:45 – I do my first edit, insert the captions I come up with, ensure all images are the same size and resolution.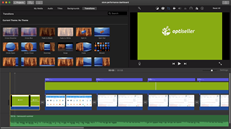 13:00 – On my lunch break I take my dog Tommy for a short walk (he's a cockapoo). Getting some fresh air is much needed and sets me up for the afternoon of work.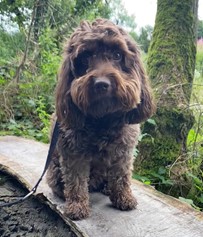 13:30 – Now it's time to look over the weekly review and post it on the general discussion board.
13:45 – Back to editing!
15:00 – I send a version of the video away to be reviewed. While I wait for feedback, I take a look on the website and take some notes of ideas for improvement, work on any engagement strategies I have on the go and make sure I am up to date with all emails.
16:00 – Once I receive feedback on the video, I can make the necessary changes. I then send it to be approved before uploading onto YouTube. While I wait, I plan the description and check the channel for any comments or other notifications.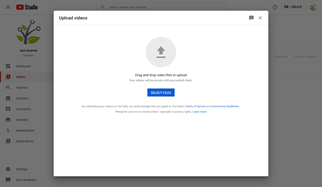 17:00 – Once approved, I can upload the video to YouTube then sign off until the following morning.
Good news! We are looking to expand our team. If you are interested in working for Optiseller, click here for all job listings we have open at the moment.