Darrah, Digital Marketing Intern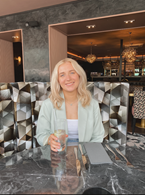 Hi everyone!
I am the digital media marketing intern at Optiseller. I started this job in March of this year, just before lockdown, I was lucky enough to spend a couple of days in the office and meet some friendly faces. My interest in Digital Media Marketing began at Stirling University from where I have just graduated with a degree in Film & Media and Spanish. I feel extremely fortunate to have found an internship in this field so quickly. Working with Optiseller has given me the chance to learn so much about my dream job. It is a role where I am learning and growing each week within the company. Here is my typical Monday working from home.
07:00 – I wake up and exercise, it is an effort some mornings, but I will be sitting in front of my laptop for the rest of the day!
08:00 – Dress for work and have a scroll through social media.
08:40 - I have my set-up at the breakfast bar (my office for the day) with my laptop, headset and notepad. I start the day listening to Radio X while I make my to-do list for the working week and check for any urgent emails.
09:00 – I take a look at Google Analytics and write up the weekly report to post on the discussion board.

10:00 – With the data written up, I leave this to come back to later. I then refer back to my to-do list to see what I have in store for the rest of the day. This takes me to around the time I usually eat breakfast.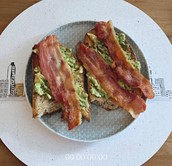 10:05 – One of my main responsibilities is producing how-to videos. Getting this right is really important so we can make clear, concise, informative videos on how to make the most of our software. There is usually a couple of versions of this video before it is ready to be uploaded. I will have either a video taking me through the tool, a conference call about the tool or an email with screenshots of what to focus on.
10:20 – I write a plan out by hand, note down any ideas of what to say, how best to showcase the images etc.                                                
10:45 – I do my first edit, insert the captions I come up with, ensure all images are the same size and resolution.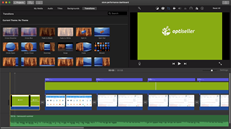 13:00 – On my lunch break I take my dog Tommy for a short walk (he's a cockapoo). Getting some fresh air is much needed and sets me up for the afternoon of work.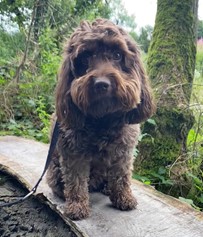 13:30 – Now it's time to look over the weekly review and post it on the general discussion board.
13:45 – Back to editing!
15:00 – I send a version of the video away to be reviewed. While I wait for feedback, I take a look on the website and take some notes of ideas for improvement, work on any engagement strategies I have on the go and make sure I am up to date with all emails.
16:00 – Once I receive feedback on the video, I can make the necessary changes. I then send it to be approved before uploading onto YouTube. While I wait, I plan the description and check the channel for any comments or other notifications.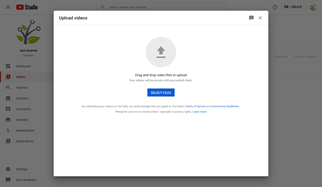 17:00 – Once approved, I can upload the video to YouTube then sign off until the following morning.
Q&A
What is your official job title?
Digital Media Marketing Intern.
How long have you been in this role?
I have been in this role for almost 6 months now.
What are your main responsibilities?
At the moment, I am working with Google Analytics, making YouTube videos, writing articles. A big part of the job is thinking of strategies to build a following on social media platforms and improve content for increasing customer engagement.
How do you start the day?
I always start my day with a to do list. I work 3 days a week so on a Monday I like to have a list of aims for the days ahead.
How much does your working day vary?
Usually, I will have something specific to work on over a few days but then the next week it will be something very different. For example, a YouTube video can take me a good few days, then the next week I will have an article to write and learn how to navigate changes to the site. There are always a variety of tasks to pick up and gain experience from.
What is your favourite part of the job?
There is so much that I enjoy about this job, having graduated from a film and media course, I really love making the how-to videos. I am excited to create more content for other social media platforms as at the moment I have been focusing on YouTube. Writing more engaging content whether that be tweets, emails or blog posts is something that interests me and will allow me to get creative.
Learning to work with Google Analytics to build a marketing strategy has been a great challenge for me and understanding how to make the most of this data is something I put a lot of effort into.
How are you finding the shift from going to the office each day to working from home? 
The shift has been a strange one for me as I had just started this job right before lockdown. Luckily, it is a job that can be done remotely and working from home has meant that I must use my initiative and work things out for myself so in that sense I think it has been a positive experience. However, I do miss the face to face contact and the office environment.
What motivates you the most?
I am definitely motivated by deadlines, being put under pressure can of course be stressful but I find this is when I work best. I would also say that having found a job in the industry I want to work in is a big motivation. Learning by gaining hands-on experience and putting things I have studied into practice is really exciting.
What is it like working for Optiseller?
Working for Optiseller is brilliant, everyone is really friendly and happy to advise and lend a hand. It is a really positive, motivating place to work.